simply jo
virtual services
---
About ME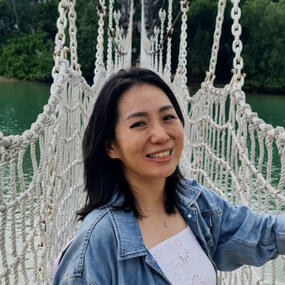 Hi! My name is Jenny Sugiarto, a mom and owner of Simply Jo Virtual Services, where I assist busy Christian woman writers, coaches and leaders from all over the world virtually with online services behind the scenes so they can finally have time to do what they love and build their dream business or ministry.
In high school, I dreamed about making the world a better place. I travelled to many different countries to find a place I could make it happen but It seemed like an impossible mission to make happen on my own.
After COVID19, we all came to face the new world with shock but the online platform became a valuable space where you can bring more impact to the world from right where you are. You can truly change the world. You just need one more thing.
Are you a solo super hero who is trying to do everything but feel stuck in expanding your business? Have you just started a business and realized it takes more than depending on yourself to run all the operations like social media, podcasts and many more?
I know what it's like to wear multiple hats in life. Hiring a virtual assitant can be one of the best decisions you will ever make! You will have more time to focus on the things that really matter to reach your ideal clients while someone else takes care of the business behind the scene.
Find out how I can help you!
Click here for a FREE call